Song Demonstration
The book finishes with the stadium rocking finale: "The Biggest Pair of Panties in the World". If you'd like to hear the music, choose which type of recording your computer likes best..

WINDOWS MEDIA &nbsp &nbsp &nbsp &nbsp

REAL AUDIO &nbsp &nbsp &nbsp &nbsp &nbsp

...or go to the Contents page
The sheet music for the song is available in the Private Members section.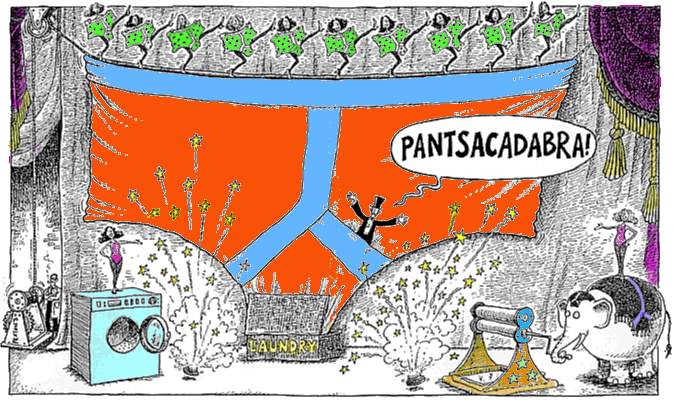 Unbelievably, this trick has been performed LIVE, masterminded by the Stark family in Edinburgh...