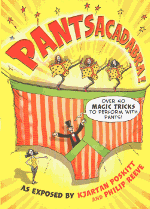 Meet the "Great Gusset" and learn the secrets of his extraordinary pantantics.

Work your way up through intimate tricks to party tricks, then on to street tricks theatre tricks, and the big stadium finale!

All performed in the comfort and safety of your own pants.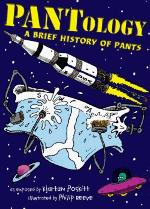 PANTOLOGY: A BRIEF HISTORY OF PANTS
Packed with many true stories including:
The Cursed Pants of Queen Parpunshiffet
The extinction of the Pantasaurus
The Trojan Pants
The Mutiny on the Wedgie
The Epic Ballad of Sir Pantsalot.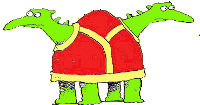 Introduced by leading pantologist Sir Horatatio Snaptwang
LINKS:
| | |
| --- | --- |
| | SONG DEMONSTRATION Hear the Pantsacadra finale song "The Biggest Pair of Panties in the World" |

Links to other sites:
Kjartan Poskitt the author's site
Murderous Maths Poskitt and Reeve's other series
Urgum The Axeman Poskitt and Reeve's novels
Scholastic the publishers
IT'S MAGIC! our favourite MAGIC SHOP Web Site

PRIVATE MEMBERS SECTION featuring some extra tricks. This is open to anyone who has a copy of "The Magic of Pants".