LINKS:
The Scholastic Zone (Scholastic publish all the books featured on this page)




Overseas Editions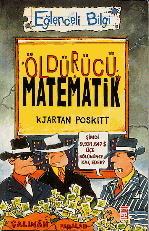 Here's what they read in TURKEY
The original "Murderous Maths" book has been published in many different languages including German, Spanish, Polish, Greek, Dutch, Norwegian, Turkish, Croatian, Italian, Hungarian, Lithuanian, Korean, Danish, Swedish, Portugese, Japanese, Chinese, Thai, Czech, Bulgarian, Finnish... Some of the other books are also available in other languages (to be honest we're having trouble keeping track of them all!)
Sadly this site is unable to supply foreign editions, but the different publishers can easily be traced by looking up "Kjartan Poskitt" or "Murderous Maths" through search engines.

You can contact us at
U.S.A. VISITORS

Over the years we've been delighted to have so many families, students and homeschoolers visiting us from across the Atlantic that we've set up a special USA visitor page.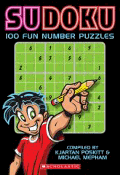 Here's the USA and CANADA version of the MM Sudoku book which has sold well over 1/2 a million copies!

In the meantime we are waiting to hear if/when American editions will be published, so if you're one of the many visitors we've had from Virginia, New York, Massachusetts, California, Ohio or elsewhere in the US, do please ask at your local bookstore, or even better contact:

Scholastic Inc. 555 Broadway, New York, NY 10012.

That way you might get a book called "Murderous Math" rather than "Murderous Maths"!
We would also love to hear from you!
Although Murderous Maths is based in the UK, we get almost 50% of ALL our site visitors from the USA. We're keen to know why we're doing so well in your states so please find a moment to tell us a bit about who YOU are ( student -parent - teacher - kid ?), where you are, how you found this site, and what you like about it. All reasonable replies will get a personal answer - unless you say you don't want one - and we guarantee any information you let us have will not go to any other organisation. Please use this special mail address: .
Thank you for your interest... now skip back to the top of the page